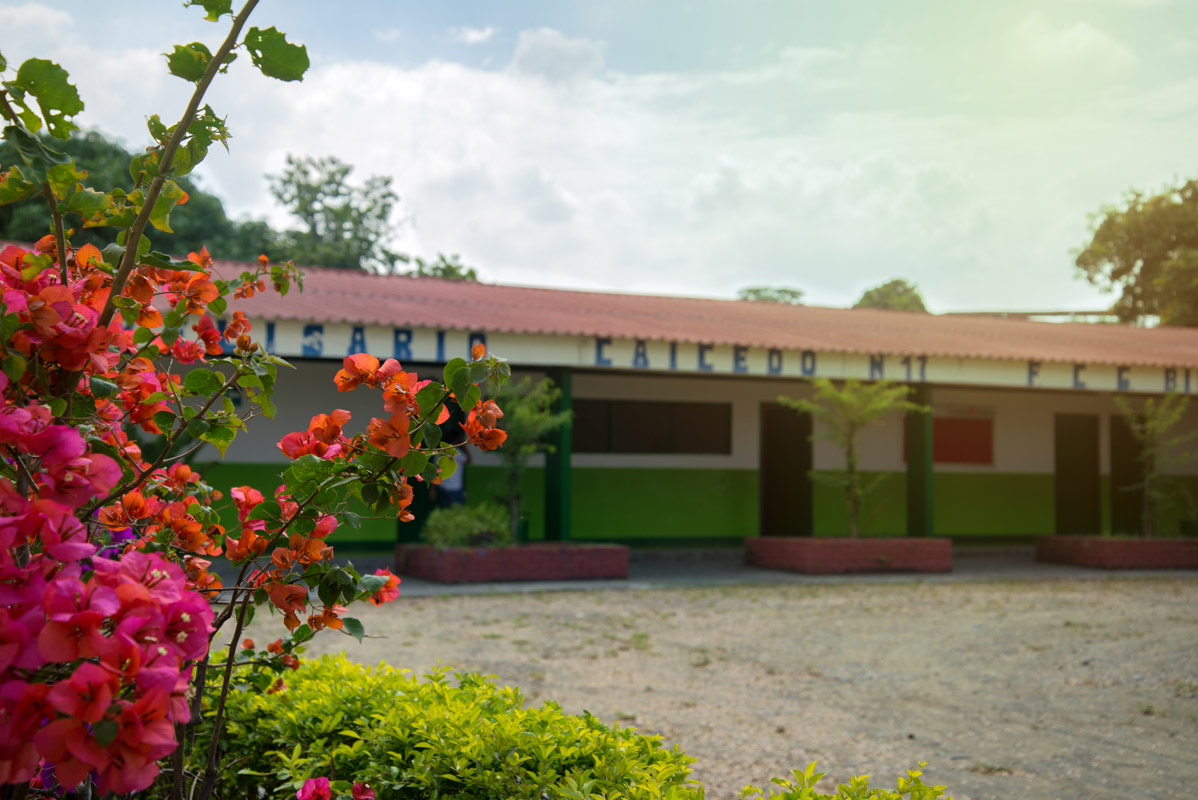 CAICEDO GONZÁLEZ RIOPAILA CASTILLA FOUNDATION
Our Management aims to add social value to Riopaila Castilla SA by channeling Strategic Social Investment towards the achievement of higher levels of human development in local communities on which the company has significant impacts with its operation, and we deploy initiatives that contribute to the society in dealing with social problems.
We focus on strengthening human capital, social capital and institutional capital, in the territories where significant operations are carried out, accompanying the company-community relationship, generating public-private partnerships and the implementation of programs and projects with high social impact.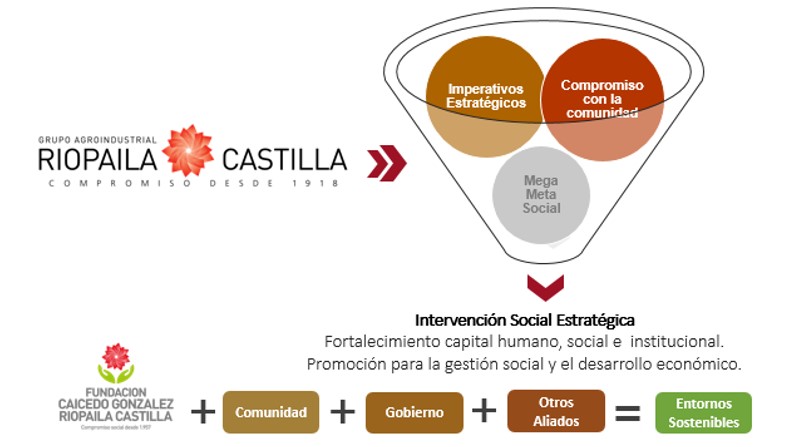 Foundation-Company Articulation:
The Foundation and its contributing company share the commitment to contribute to the sustainability of the company and of the territories where it develops significant operations, inspired by the visionary purposes of its founders, Dr. Hernando Caicedo and his wife, Mrs. Cecilia González de Caicedo .
They assume the generation of shared value, the principles of socio-business responsibility, the comprehensiveness of interventions, social innovation, ethical management and operational efficiency, as pillars of the systemic articulation of their social management, maintaining their respective autonomy.
In developing this relationship approach, the Foundation participates in the definition and socialization within Riopaila Castilla SA of the social investment policy, strategy and guidelines, focused on the management of risks and social impacts of the operation. Likewise, it promotes the incorporation of innovative approaches, methodologies and tools in the management of the company's social dimension.
 SUSTAINABLE COMMUNITIES:
Its purpose is to achieve a socially responsible management with the populations of the municipalities of influence that contributes to the sustainability of their living conditions and ensures an adequate environment for the operations of Riopaila Castilla SA
WEAVING TERRITORIES OF OPPORTUNITIES:
It seeks to develop research, interventions, advice in specialized areas or provide social services that contribute to the restitution, prevention, promotion and/or realization of citizen rights or special populations in different regions of the Colombian territory.
Administrative Headquarters:
Calle 35 Norte # 6A Bis – 100
Santa Monica Business Center – Cali, Colombia
Telephone +57 (2) 883 8847
Email: fcg@fcgriopailacastilla.org
Hernando Caicedo School
La Paila – Zarzal (Cauca Valley)
Belisario Caicedo School
San Antonio de los Caballeros – Florida (Valle del Cauca)
Operational Headquarters Substitute Homes Service
Cali
Operational Headquarters
Santa Rosalia – Vichada
Caicedo González Riopaila Castilla Foundation
Calle 35 Norte # 6A Bis – 100, Santa Monica Business Center
Cali, Colombia
Telephone +57 (2) 883 8847