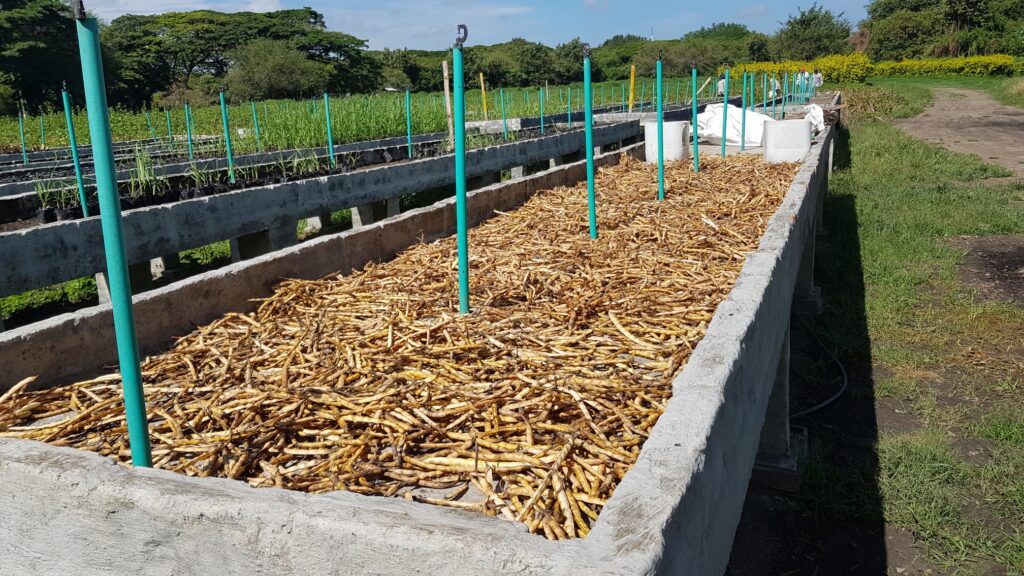 FOOD SAFETY MANAGEMENT SYSTEM, under the FSSC standard
The Riopaila Castilla Agroindustrial group began in 2018 with its Organic Cane project, and currently has more than 1,200 hectares destined for planting this crop.
This planting and cultivation process requires 3 years to then start production. During this stage, the residual concentrations of fertilizers used in the conventional sugar production process are eliminated and organic by-products are used, some of them resulting from the production process of cane derivatives to fertilize the field.
In this way the company takes advantage of its derivatives. This is the case of vinasse, a by-product of alcohol distillation, which is used to complete the dose of nutrition in organic cane plants.
To achieve production complying with organic standards, some operating procedures must also be modified, such as the washing and disinfection of the equipment involved in the process.
During the three years that the company has been involved in this project, it has implemented an organic adjuvant to guarantee the best grinding speeds and thus optimize productivity.
For the year 2022, it is already planned to start with an organic sugar production of more than 7 thousand tons destined for the export market.
In this way, the Riopaila Castilla group continues to affirm its commitment to the development of Colombian agribusiness through practices that respond to the Sustainable Development Goals, in this case SDG: 9.
More information
Catalina Aristizabal Mejia
Head of Communications
Riopaila Castilla Group
Cell: 314 7847663