We are a Colombian Agroindustrial Group with more than 100 years of experience in the national and international market, focused on the cultivation of cane and its derivatives: Production of sugar, fuel alcohol, electricity and crude palm oil.


Generate shared value by creating development and transformation throughout the production chain, through permanent commitment to our stakeholders.

To be a benchmark in Latin American agribusiness for its generation of shared value.
Our Principles
Riopaila Castilla SA is a company committed to respecting the environment through the continuous improvement of its processes, the implementation of practices aimed at the rational use of resources, the prevention of pollution and compliance with current environmental legislation.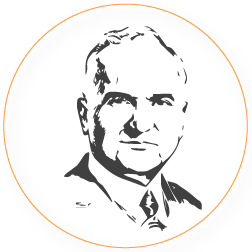 Dr. Hernando Caicedo, founder of this great
company, dedicated more than half of his life to building
the legacy that is established today under the Group
Colombian Agroindustrial Riopaila Castilla, cultivating and
preserving a heritage that represents development,
and sustainable future.
Today, thanks to that legacy:
We generate more than 4,000 jobs
Presence in four departments of Colombia:
Valley, Cauca, Meta and Vichada
We have a firm commitment to generate value
in the territories where we operate
ECONOMIC AND FINANCIAL MANAGEMENT
MANAGEMENT OF NATURAL RESOURCES
SOCIAL MANAGEMENT
ECONOMIC AND FINANCIAL MANAGEMENT
MANAGEMENT OF NATURAL RESOURCES
SOCIAL MANAGEMENT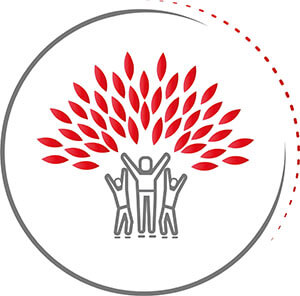 We operate sustainably
We operate by creating economic, social and environmental value by using resources efficiently, achieving effective agreements with our stakeholders and adopting practices aimed at generating shared value.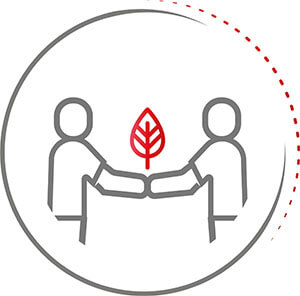 Are
respectful
We value the differences, interests and needs of the other through open communication, attending to the different points of view, achieving active and inclusive participation and building long-term relationships of trust.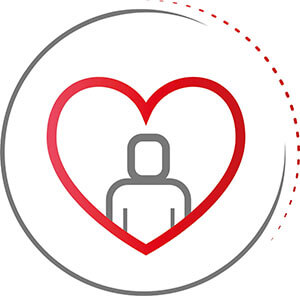 We act with integrity
We behave in an ethical, honest and transparent manner, with loyalty towards the Riopaila Castilla Agroindustrial Group, taking care of its reputation and image at all times and places.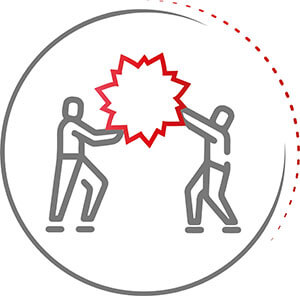 We cooperate to achieve excellence
We work together to achieve the best operational practices and the improvement of processes, products and services, to contribute to the fulfillment of our strategic objectives, guaranteeing sustainable profitability in the long term.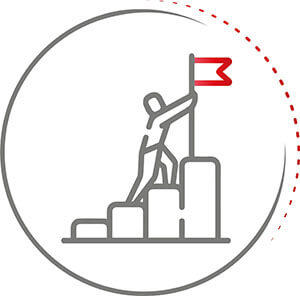 We are committed and disciplined
We contribute to the fulfillment of the objectives by empowering ourselves in our responsibilities, always exceeding expectations, acting with discipline and enthusiasm, consciously complying with the law, internal regulations and the standards to which we have adhered.
ROUTE MAP FROM CALI TO PLANTS RIOPAILA - CASTILLA
Our main Administrative and Commercial headquarters is located in the city of Cali, in the department of Valle del Cauca. We also have commercial offices in Medellín and Bogotá. Our agro-industrial plants are located in the departments of Valle (Riopaila and Castilla Plants), and Puerto López (Meta).
ROUTE MAP FROM CALI TO RIOPAILA PLANT